The presentation related to Tempco's participation in the recent mcT Idrogen is available on the page dedicated on the Fieraidrogeno website. Valter Biolchi of Tempco in particular offered a speech on the topic 'Evolution and peculiarities of thermal systems in the production and use of hydrogen'.
Among the different types of heat exchangers included in Tempco portfolio of solutions, particularly suitable for new applications in the hydrogen industry for Green Energy are the FULL STAINLESS STEEL and PCHE plate exchangers, printed circuit exchangers completely made in stainless steel suitable for hydrogen generation and fuel systems using PEM electrolysis or low conductivity deionized water.
Regardless of the type of electrolysis technology, Tempco can provide high-value thermal solutions employing brazed plate heat exchangers for electrolysis equipment, electrolytes, working fluid cooling and process heat recovery. Tempco thermal systems can be used in heating and cooling cycles for the production and use of hydrogen.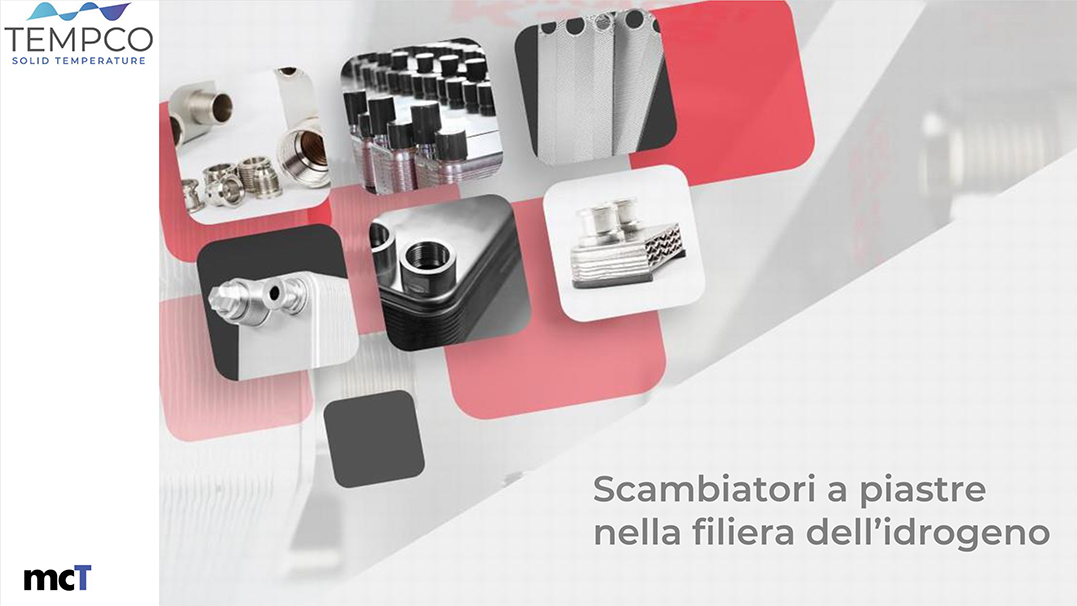 An important and interesting application case study recently developed regadrs the collaboration with Baglietto for the creation of the Bzero yacht, which opens the doors to zero-emission boating.
From water to energy, Tempco's contribution to achieve this goal consists in the provision of on-board power electronics cooling systems. Thanks to an in-depth study of the case, we've been able to guarantee an efficient, compact and totally customized solution for the customer's needs. More in detail, the solution designed for Baglietto includes three different thermal energy management systems:
Electric container
Energy dissipation in sea water with TCOIL immersed exchanger. Electric preheating
Hydrogen container
Cooling and temperature regulation of the FUEL CELL
Container storage
Hydrogen storage in metal hydrides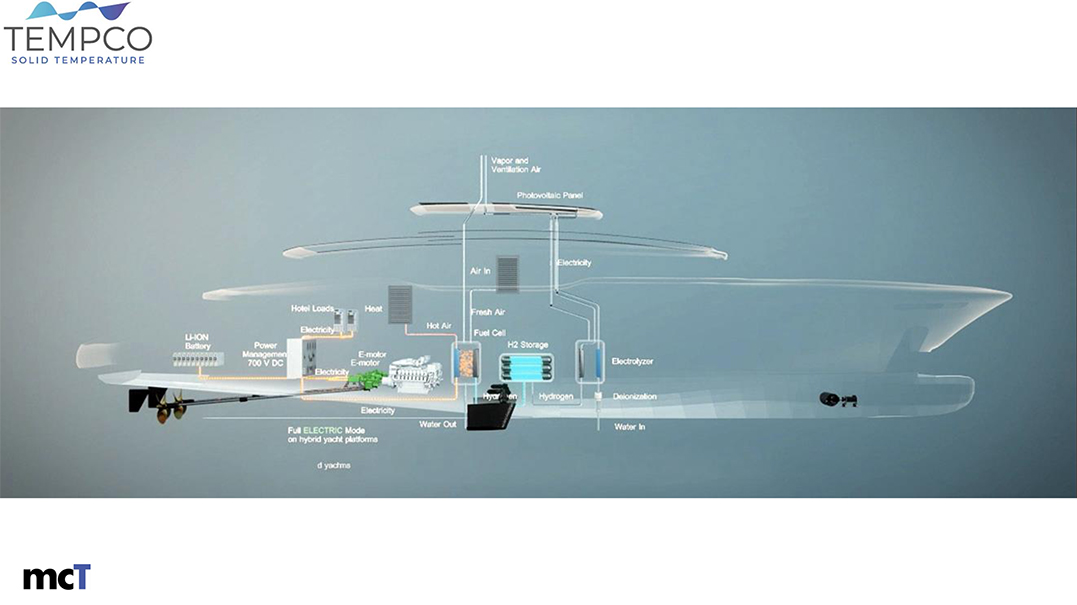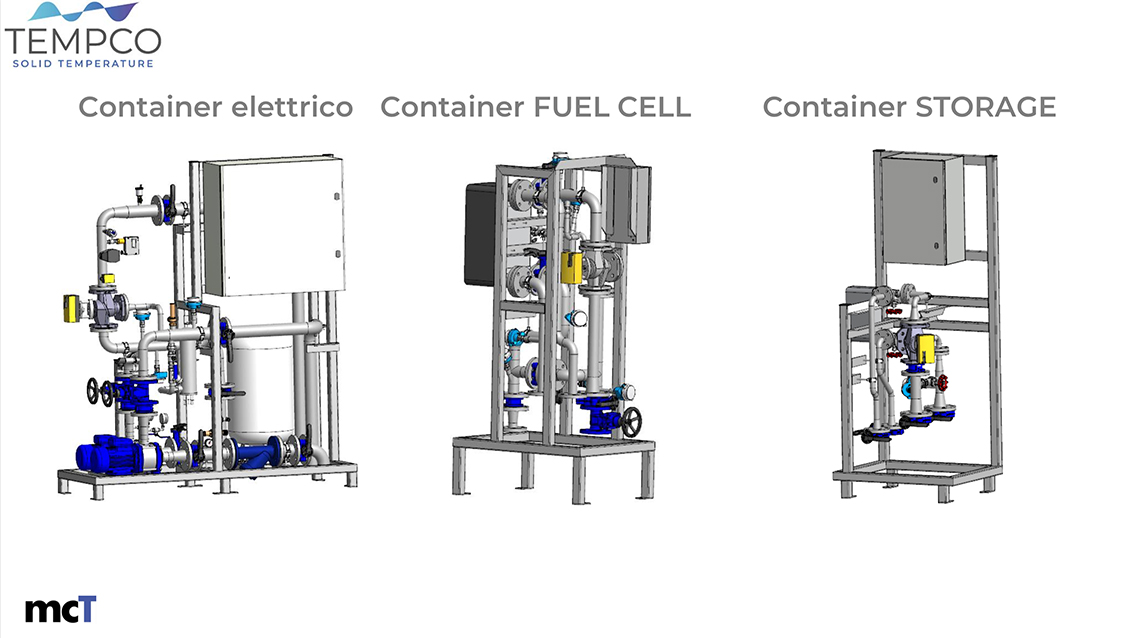 Stay updated on the latest applications of thermal energy management by subscribing our monthly Tempco Newsletter – Solid Temperature.